Product Description
Pressed square ceiling is the basis of flat square ceiling adding a processing technology of extrusion forming so it creates rich stereoscopic effect visually but the installation method is still exactly the same as square ceiling. It is suitable for the decoration of small and medium-sized buildings such as office buildings hotels stations airports business and entertainment places high-grade residential buildings and so on.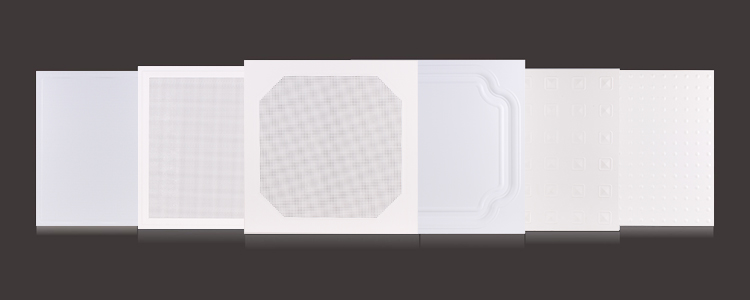 Finished product thickness 0.50mm-0.80mm

Routine size: 600 mm x 600 mm, customizable extra size
The concealed frame installation system is concealed, stable in structure and flat in surface. It can be used in indoor ceiling system.

Installation method of deep well combined square plate:

1. Firstly, buckle the keel hanging code into the triangular keel.

2. Lift the keel with a suspender and draw the horizontal line.

3. After the keel is installed, the deep-well composite square ceiling is directly pressed into the triangular keel joint.

4. The combination of deep well type square plate and square plate splicing can achieve a compact and seamless effect with a little effort.

5. If you need to change and clean the ceiling, you can use magnetic sucker or special plate dismantler to take the board quickly.