Foshan Nanhai Lianxingdeli Decoration Material Co., Ltd. --"Lianxingdeli" is a professional manufacturer and seller of outdoor aluminium veneer, aluminium curtain wall, fluorocarbon aluminium veneer, punched aluminium veneer, plastic aluminium veneer, hyperbolic aluminium veneer, stone aluminium veneer, wood aluminium veneer, and other high-quality indoor and outdoor curtain wall decorative materials and indoor metal aluminium. Quality ceiling, metal ceiling, sound-absorbing ceiling, special-shaped ceiling, light steel keel, herringbone, aluminium embossed board, aluminium mesh, wood ceiling, aluminium honeycomb board, aluminium profile, aluminium-plastic composite board, roll-coated aluminium coil, integrated ceiling, integrated electrical appliances, engineering barrel lamp, engineering T5/T8 grid lamp, LED lamp, integrated ceiling for home decoration, etc. Large enterprises of decoration engineering supporting materials.

Lianxing Deli's 27-year Brand Management

Founded in 1992, after 27 years of brand management and development, the company has developed into a well-known metal aluminium decorative materials enterprise in China. The company's goal is to continue to take "sustained and steady, professional, high-quality, high-tech, high-grade" as the development model.
Focus on Quality Brand for 27 Years

More than 6000 domestic and foreign projects!

Specialized aluminium smallpox

R&D, design, production, provide new ceiling solutions for buildings!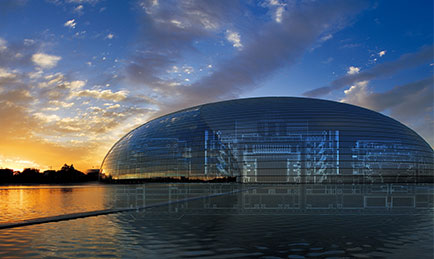 Founded in 1992, after 27 years of brand management and development, the company has developed into a well-known metal aluminium decorative materials enterprise. Lianheng Deli Brand: Lianheng metal ceiling concentrates on indoor aluminium ceiling; Tuoli metal ceiling concentrates on large-scale projects and aluminium ceiling; Polihong integrated ceiling concentrates on home decoration art ceiling; West aluminium curtain wall concentrates on indoor and outdoor aluminium veneer, modelling board, aluminium honeycomb panel and other materials; Yidaxin, Jane Meiss, Lianheng Polly's integrated ceiling is one of the top aluminum ceiling brands in the company's sales market share. Lianxing Deli Company has more than 100 mu of modern production plant and office building with elegant working environment. The company has introduced SMAES full-automatic fluorocarbon spraying equipment from France and KCI powder spraying production line from Korea, CNC hydraulic equipment, CNC turret punch, CNC shear machine, argon arc welding technology, six automatic spraying lines, which can meet the different requirements of end customers.

The company has a number of domestic and foreign engineering design personnel, design, production, sales, installation and construction integration. With the goal of "synchronizing quality with the world and satisfying customers with service", we actively implement and implement the quality management system of ISO 9001:2000. Engineering design, product production inspection, construction and installation services are strictly controlled and managed. From pre-sale, in-sale and after-sale follow-up service, according to feedback information, continuous improvement, continuous innovation, development and development of green environmental protection building materials products, the company has high-tech production technology, high-quality materials, modern technology, and constantly create elegant, comfortable, healthy, environmental protection building decoration boutique, is the country. High-quality products recommended by decorative material production bases are designated for key projects in many countries. The company's brand series of smallpox are sold all over the country and exported to Southeast Asian countries, Middle East, South America, Africa and some European countries to meet the requirements of different process standards. The company's goal is to continue to take "sustained and steady, professional, high-quality, high-tech, high-grade" as the development model, devote to the development of national aluminum ceiling, become the world's influential ceiling manufacturer and service provider, the company will work with you towards a more brilliant tomorrow.

"Lianxing Profit" helps government agencies, real estate developers and architectural design institutes to promote the upgrading of green building materials industry in all parts of China at a professional, efficient and unified pace, lay out the whole country, actively serve the construction of new urbanization, and make due contributions to the construction of new urbanization and the development of beautiful China.

Lianxing Deli's 27-year Brand Management

Sincerity

Principle of Honesty and Credit: Honesty and credit to oneself, customers and market. Credit is the fundamental criterion of human social activities and the foundation of enterprise's life.

responsibility

Responsibility Principle: Responsible to oneself, to the market, and to the long-term development of enterprises. Responsibility is the excellent moral character of human activities and the moral character of enterprise self-cultivation.

innovate

Innovation principle: dare to innovate, but also dare to deny innovation. Innovation is the competition rule of biological survival and the survival skill of enterprises.

win-win

Win-win principle: under the common value concept, take risks, share benefits, achieve goals and achieve sustainable development. Winning is a kind of prospect, a kind of spirit, and the way of enterprise development.

Industrial Layout of Lianxing Profit
- Domestic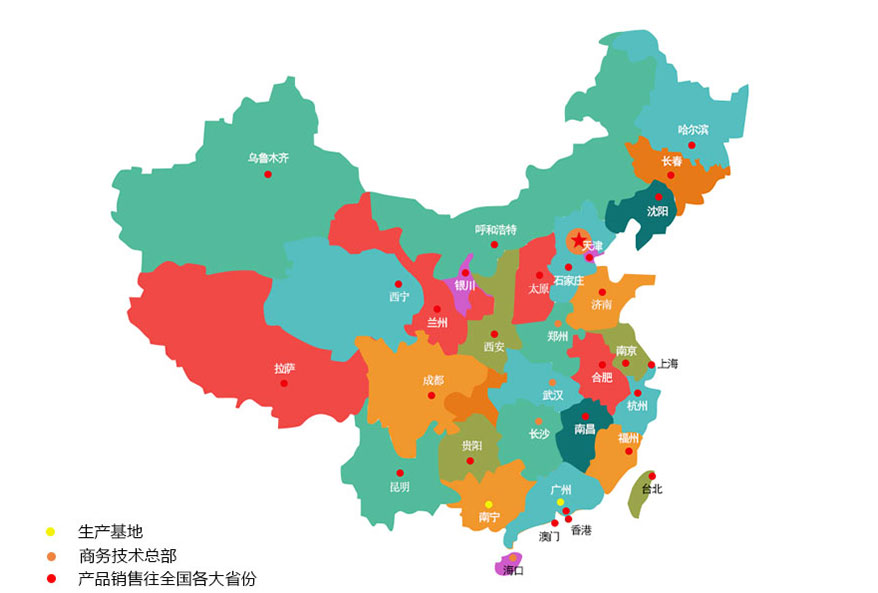 ▁Overseas